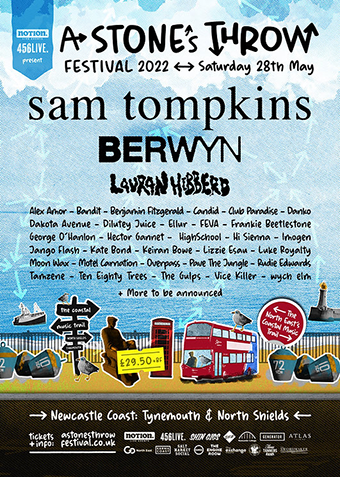 A Stone's Throw Festival
The 'A Stone's Throw Festival' will take place on Saturday, May 28th, 2022, in two bustling villages along Newcastle's stunning coastal line. Tynemouth and North Shields are linked by scenic walking and driving routes and are home to a diverse range of independent bars, venues, and unique spaces, all of which are brimming with personality.
A Stone's Throw Festival is gearing up to provide a refreshing, unique, and memorable music festival experience, with 11 venues currently participating and trusted local bus service Go North East providing open top buses and a seven minute round trip.